Snifflex Plus (with NAC)
Regular price
Sale price
$18.99 USD
Unit price
per
Sale
Sold out
Creekside Naturals Snifflex Plus, a more robust version of our best-selling Snifflex formula, naturally soothes cold and allergy symptoms without undesired side effects. The ingredients in Snifflex Plus have been used for centuries to help counter inflammation and histamine's effects on the body and are safe for children. Snifflex Plus comes in a 60 count bottle of great-tasting elderberry soft chewables for children ages 2 and up. Our one-of-a-kind formula contains the following active ingredients: Bromelain (50 mg), Elderberry (80 mg), NAC (25 mg), Quercetin (100 mg), Vitamin C (150 mg), and Stinging Nettles (200 mg)
Share
Uses

Sniffles, Sneezing, Cold, Allergy, Itchy Eyes, Watery Eyes, Sore Throat
Active Ingredients

Bromelain, Elderberry, NAC, Quercetin, Stinging Nettles, Vitamin C
Additional Info

Flavor: Elderberry
Count: 60
Form: Chewable Tablet
Ages: 6-12
Other Ingredients: dextrose, magnesium vegetable stearate, mannitol, modified cellulose, monk fruit, natural flavor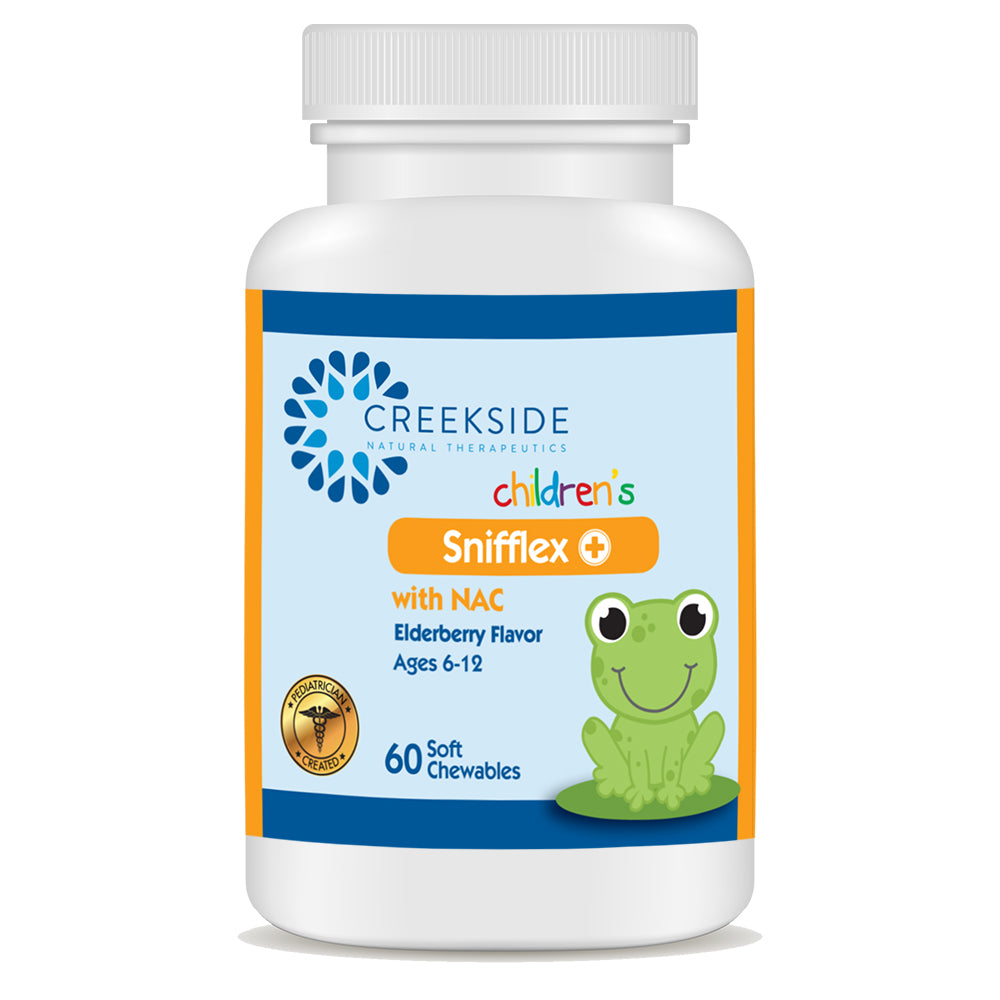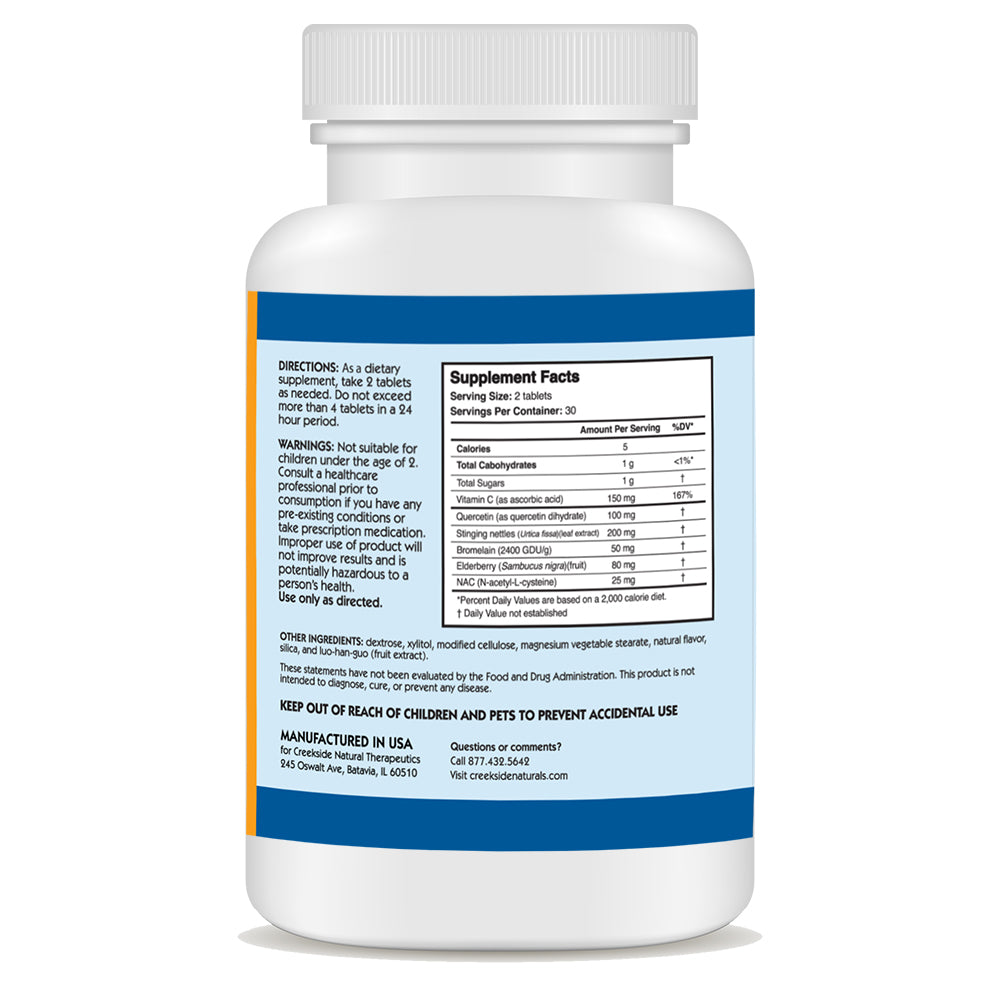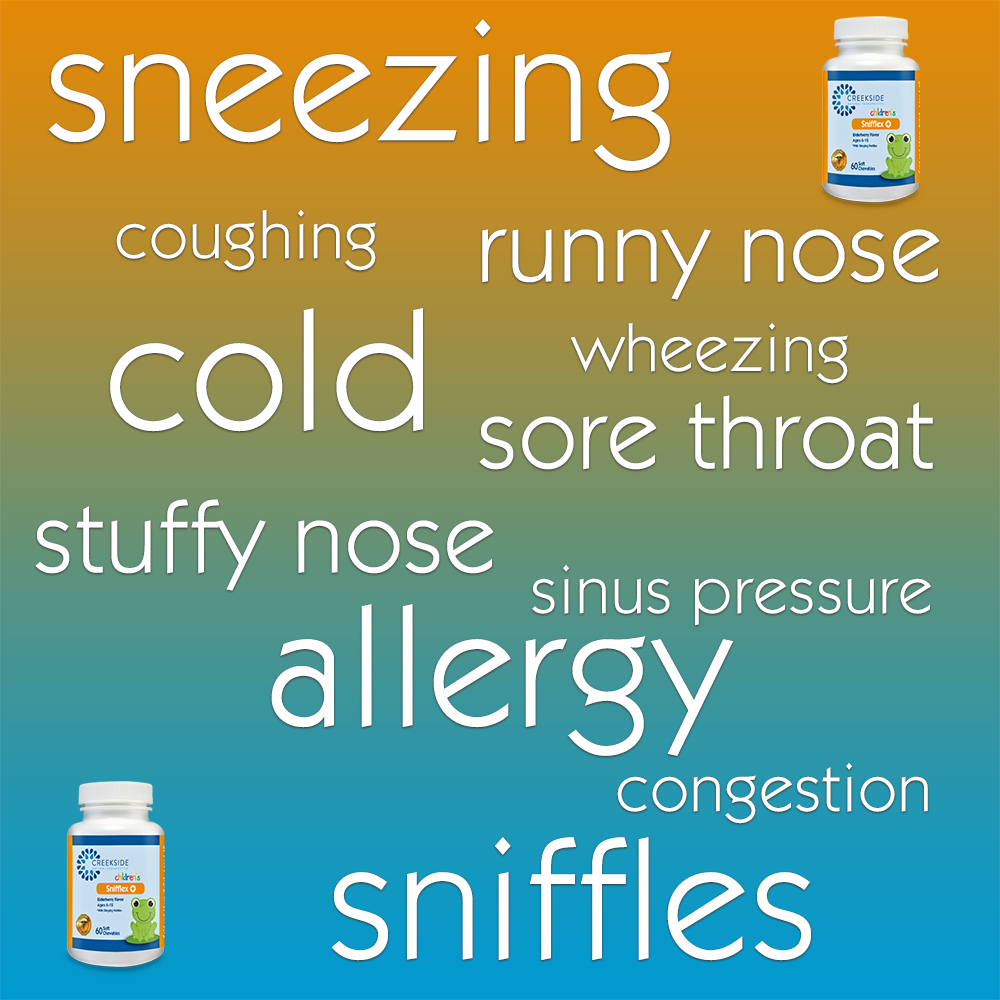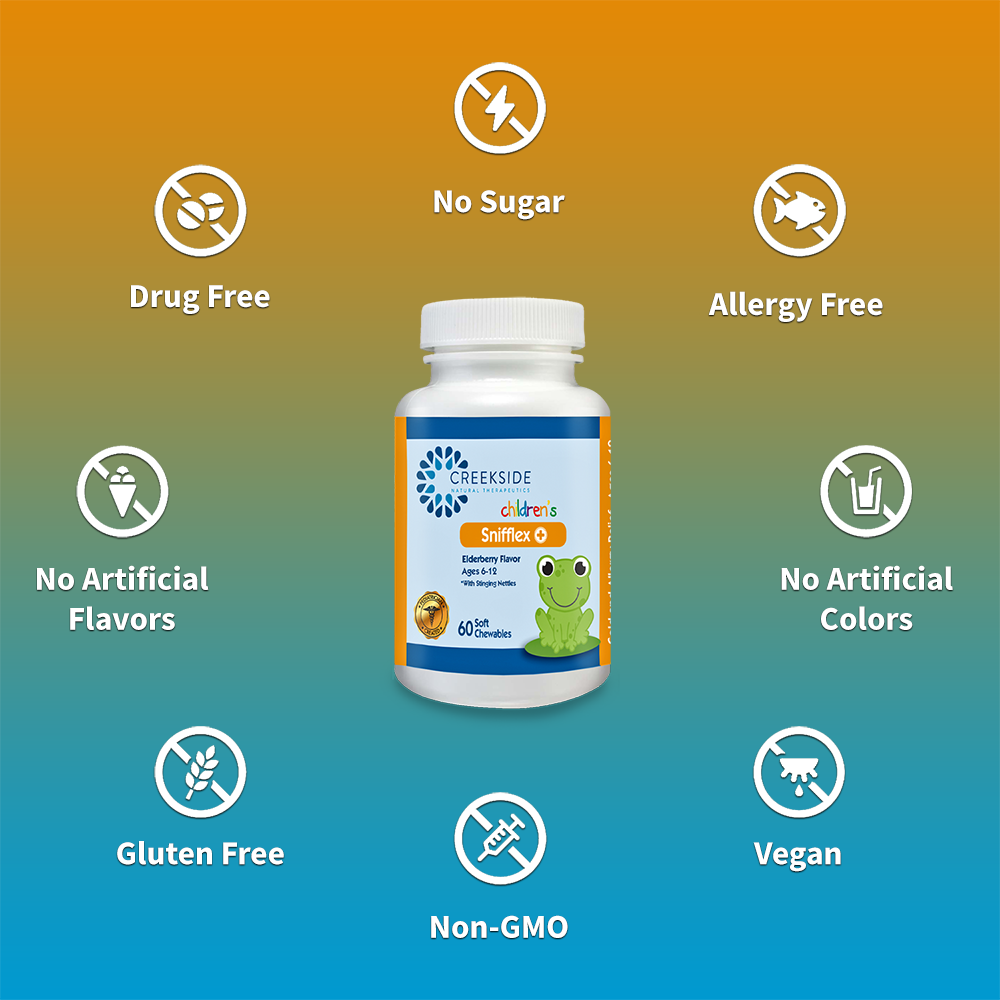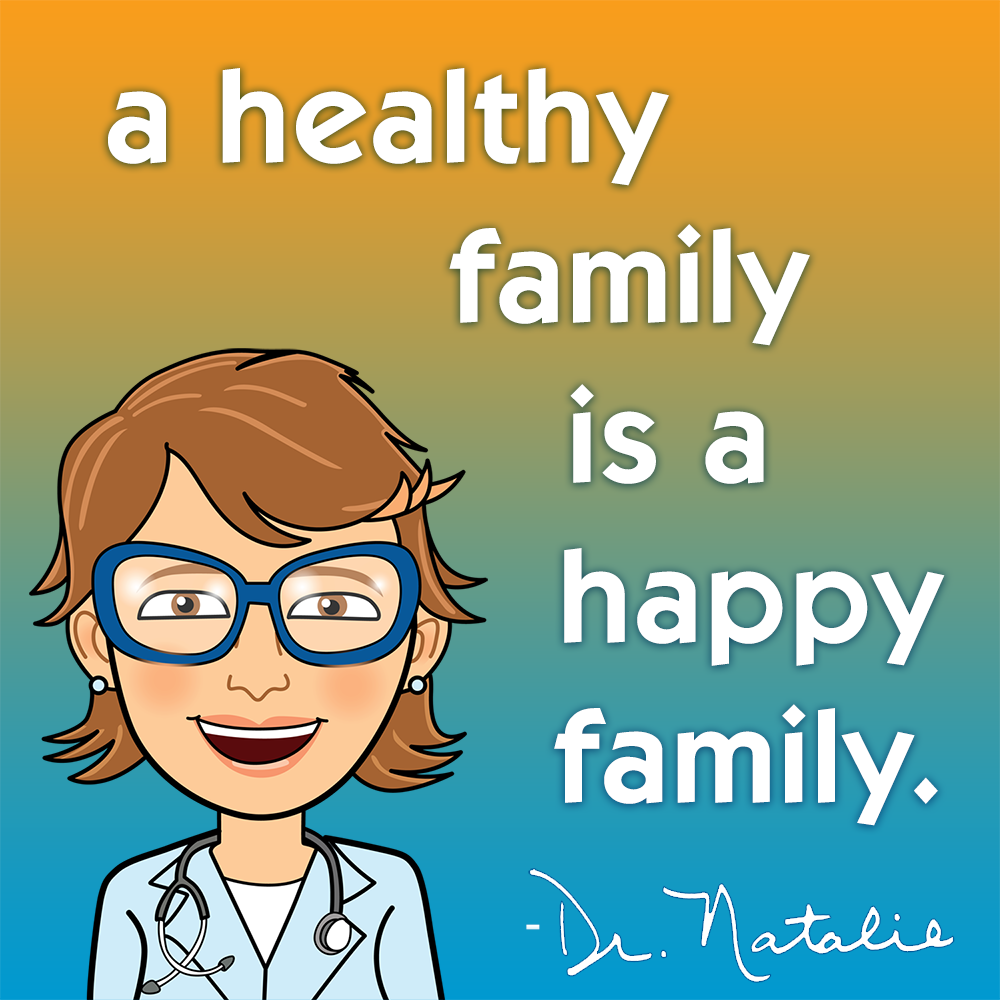 Immune Support

Created by a pediatrician who specializes in Integrative Medicine, our kid-friendly formula is made of non-habit forming, natural ingredients. Soothe symptoms of cold and allergy naturally.

Bromelain

Bromelain is a protein-digesting enzyme mixture derived from the pineapple plant. It has a centuries-long history of being used to treat medical ailments, including reducing inflammation in the nasal passages.

Quercetin

Quercetin is what gives Snifflex Plus its bright yellow color. Quercetin can help stabilize the cells that release histamine in the body and thereby have an anti-inflammatory and antihistamine effect.*
Created by a Pediatrician

Formulated by a pediatrician who specializes in Integrative Medicine, our kid-friendly formula is made of non-habit forming, natural ingredients. Soothe symptoms of cold and allergy naturally.

A Trusted Brand

Creekside Naturals tablets are zero sugar, drug free, gluten free, lactose free, gelatin free, vegan, Non-GMO, and NSF certified for quality and purity.

Natural Ingredients

Our cold and allergy supplement is made of natural ingredients that have been used for centuries to counter counter inflammation and histamine's effects on the body, including elderberry, quercetin, and bromelain.
Clinically Driven, Naturally Made