Anxiety Comfort
Regular price
Sale price
$17.99 USD
Unit price
per
Sale
Sold out
Creekside Naturals Anxiety Comfort for Children was created by a pediatrician for symptoms of anxiety, stress, and tension in kids. These delicious berry flavored chewables are fast-acting and made with safe, effective, natural, clinically proven, non-habit forming ingredients.
Dr. Natalie's one-of-a-kind formula contains:
Vitamin D (400 IU), P5P (2.5 mg), Zinc (1.25 mg), L5-HTP (50 mg), L-Theanine (25 mg), and Passionflower (3.5 mg)
Share
Uses

Anxiety, Irritability, Panic, Repetitive Thoughts, Stress, Worry
Active Ingredients

Vitamin D3, Vitamin B6, Zinc, L5-HTP, L-theanine, Passionflower Extract
Additional Info

Flavor: Berry
Count: 45
Form: Chewable Tablet
Ages: 2 & up
Other Ingredients: Dextrose, Magnesium Vegetable Stearate, Malic Acid, Modified Cellulose, Natural Flavors and Colors, Silica, Vegetable Stearic Acid, Xylitol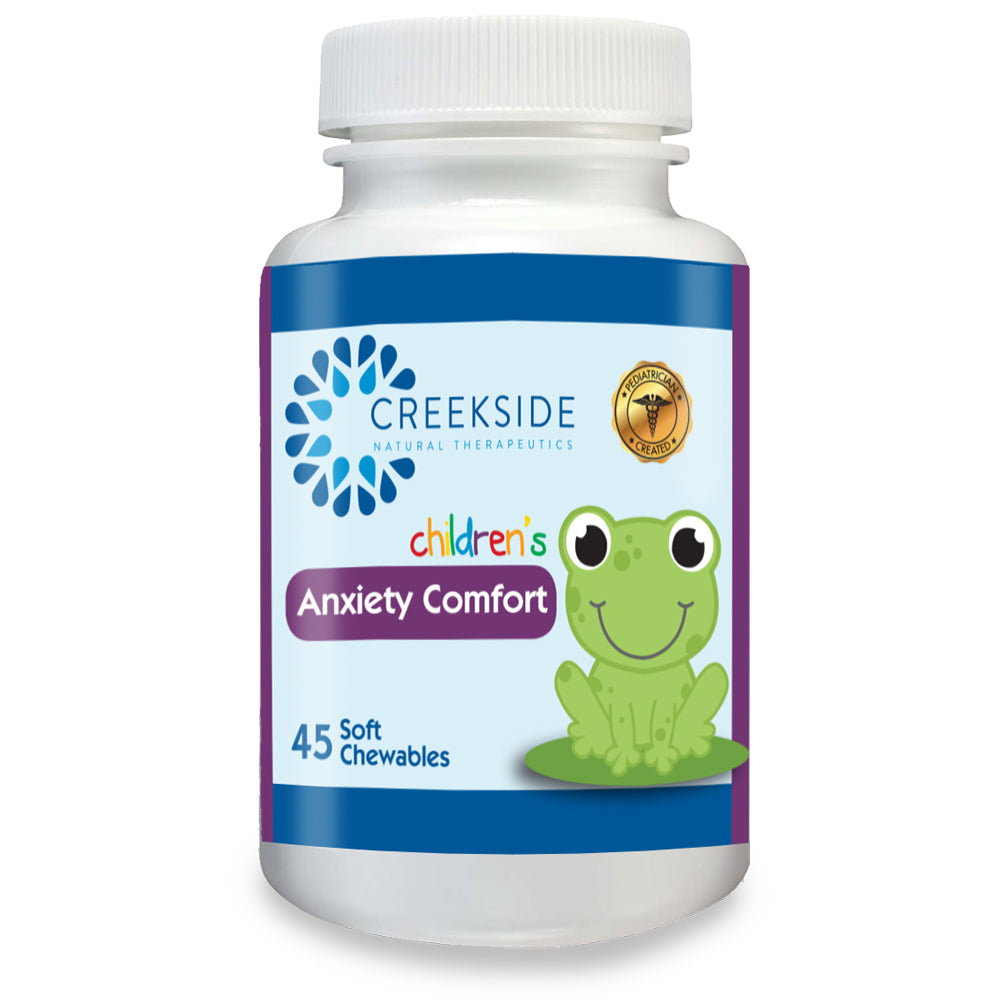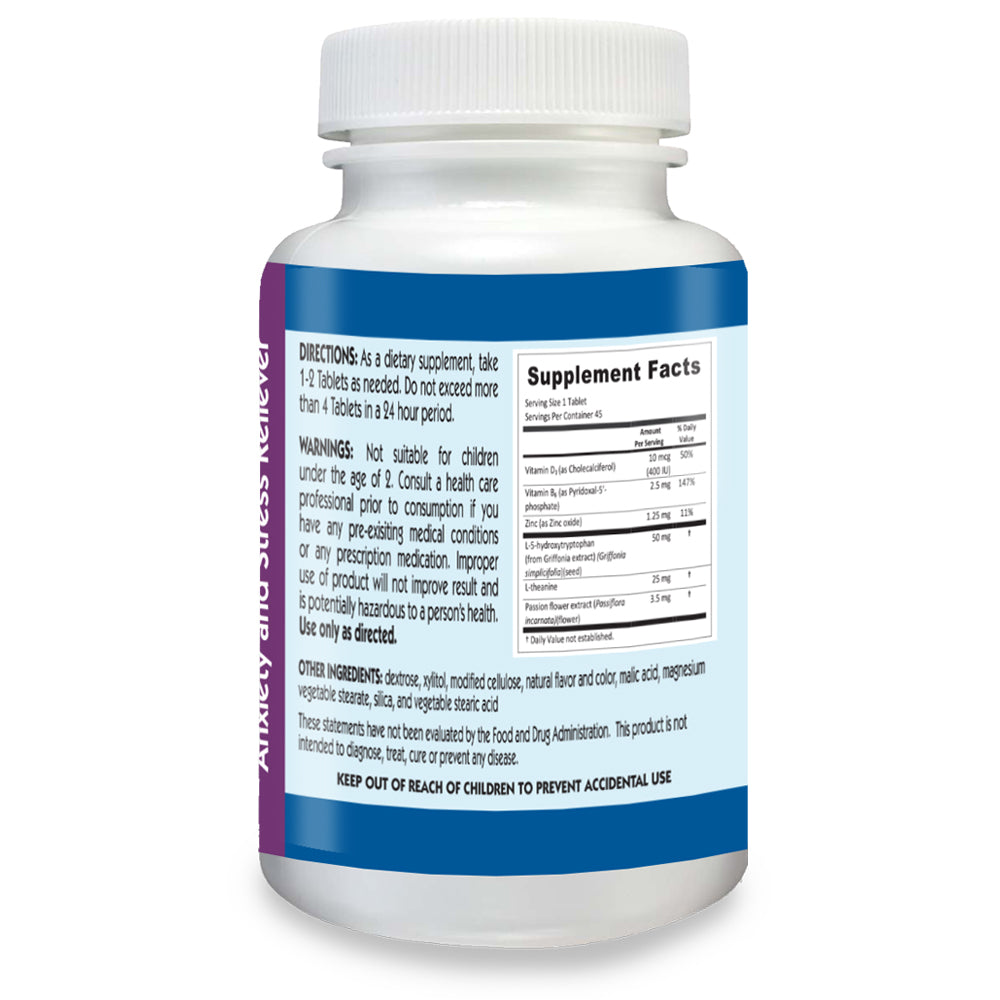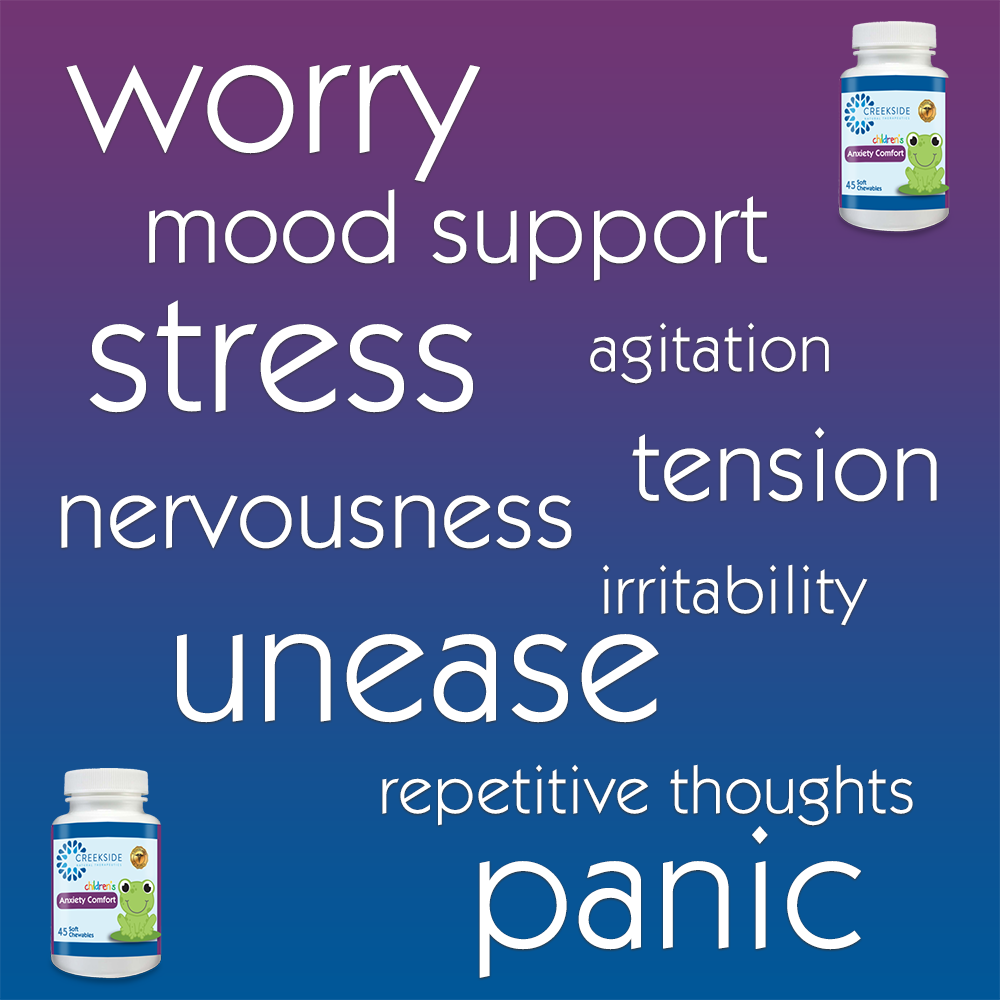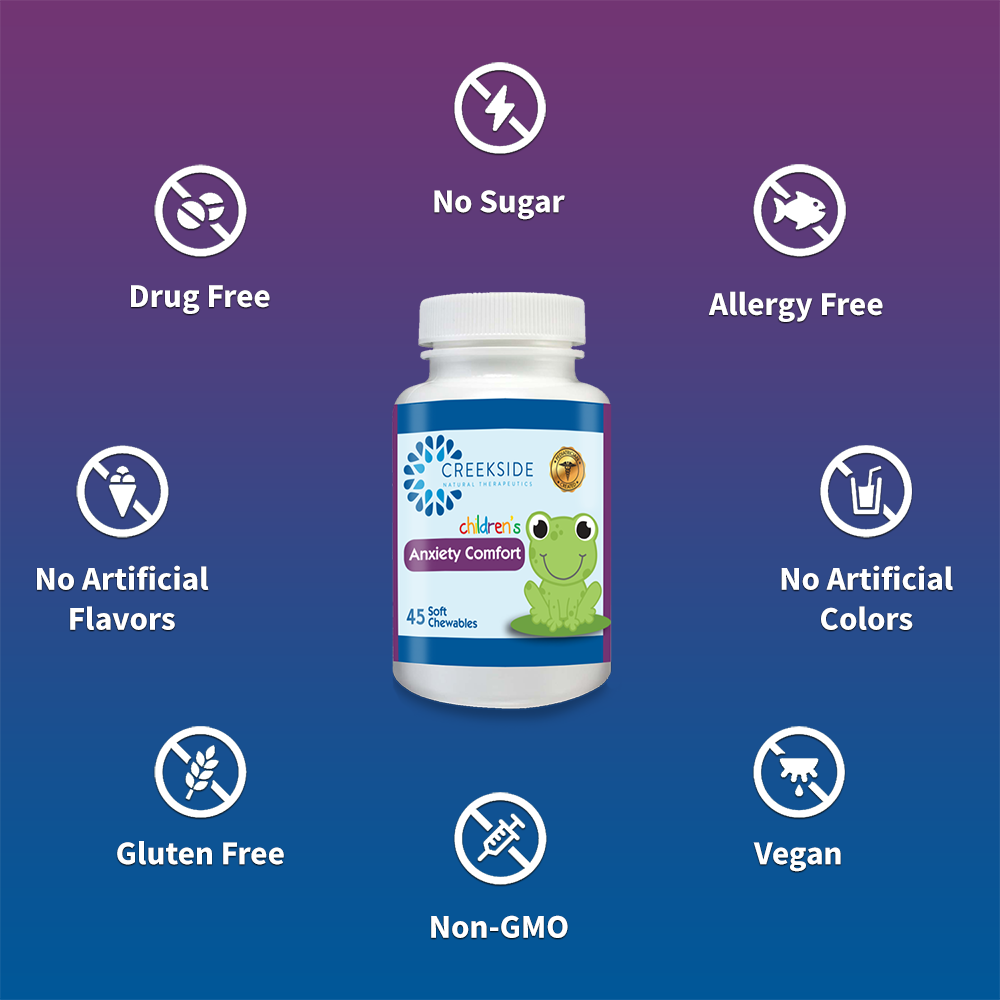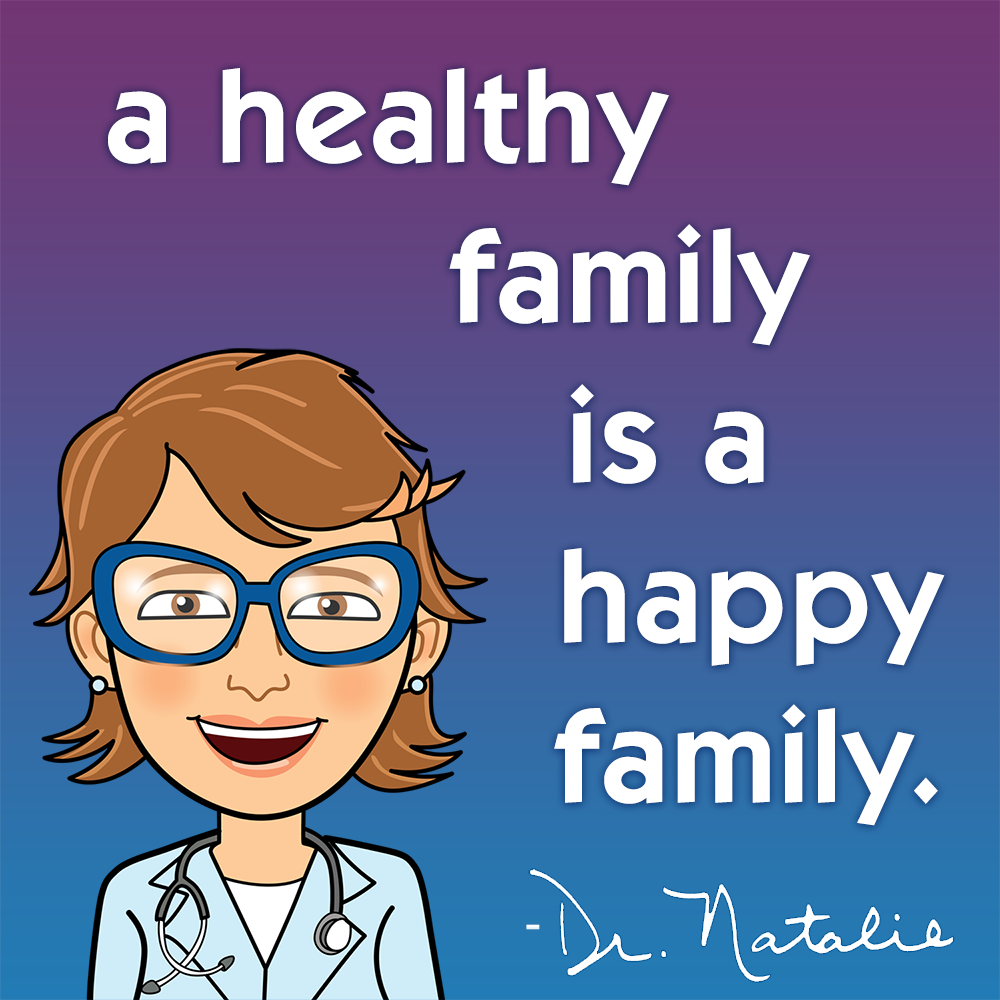 P5P

The activated form of Vitamin B6 which acts as a cofactor for many reactions in the body including the production of serotonin, our "happy" neurotransmitter.

Kid-Friendly Formula

Relieve anxiety and tension with high-quality, wholesome, natural ingredients in a kid-friendly formula created by a pediatrician who specializes in Integrative Medicine.

5-HTP

The most bio available form of 5-HTP which is a precursor to serotonin production in the body. Supplementation elevates serotonin levels naturally, easing depression, anxiety, and pain.*
Created by a Pediatrician

Formulated by a pediatrician who specializes in Integrative Medicine, our kid-friendly formula is made of non-habit forming, natural ingredients. Soothe symptoms of anxiety with a natural alternative.

A Trusted Brand

Creekside Naturals tablets are zero sugar, drug free, gluten free, lactose free, gelatin free, vegan, Non-GMO, and NSF certified for quality and purity.

Natural Ingredients

Our anxiety supplement is made of natural ingredients designed to ease anxiety, worry, and tension in kids,* including L5-HTP, P5P, passionflower, and zinc.
Clinically Driven, Naturally Made