Mighty Eyes
Regular price
Sale price
$17.99 USD
Unit price
per
Sale
Sold out
Creekside Naturals Mighty Eyes is an eye vitamin and mineral supplement designed specially for children. Pediatrician formulated with Lutein and Zeaxanthin, Mighty Eyes helps defend against blue light. Mighty Eyes comes in a 30 count bottle of great-tasting blueberry muffin soft chewables for children ages 2 and up. Our one-of-a-kind formula contains the following active ingredients: Lutein (10 mg), Bilberry Extract (25 mg), Thiamine (5 mg), and Zinc (2.5 mg) and Zeaxanthin (2 mg).
Share
Uses

Eye Health, Blue Light Defense
Active Ingredients

Thiamine, Zinc, Bilberry Extract, Lutein, Zeaxanthin
Additional Info

Flavor: Blueberry Muffin
Count: 60
Form: Chewable Tablet
Ages: 2 & up
Other Ingredients: dextrose, malic acid, natural flavor and color, silica, vegetable magnesium stearate, xylitol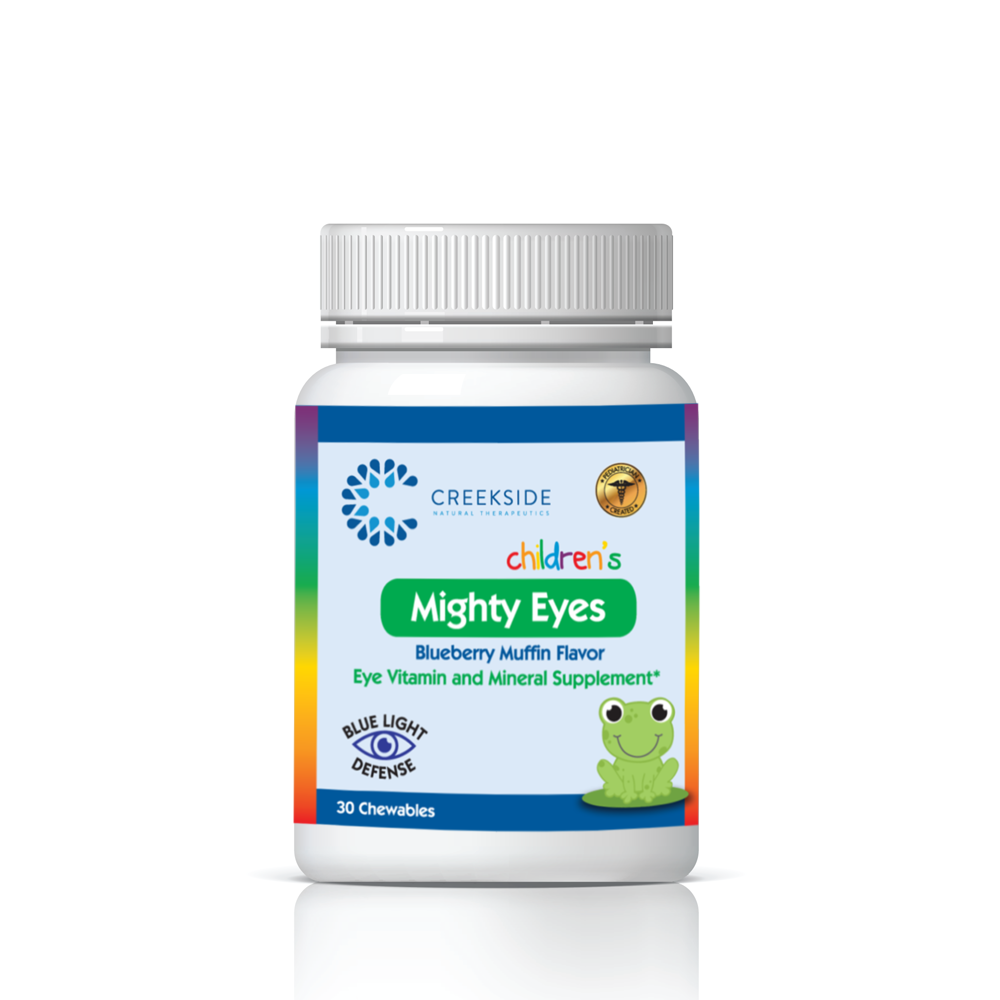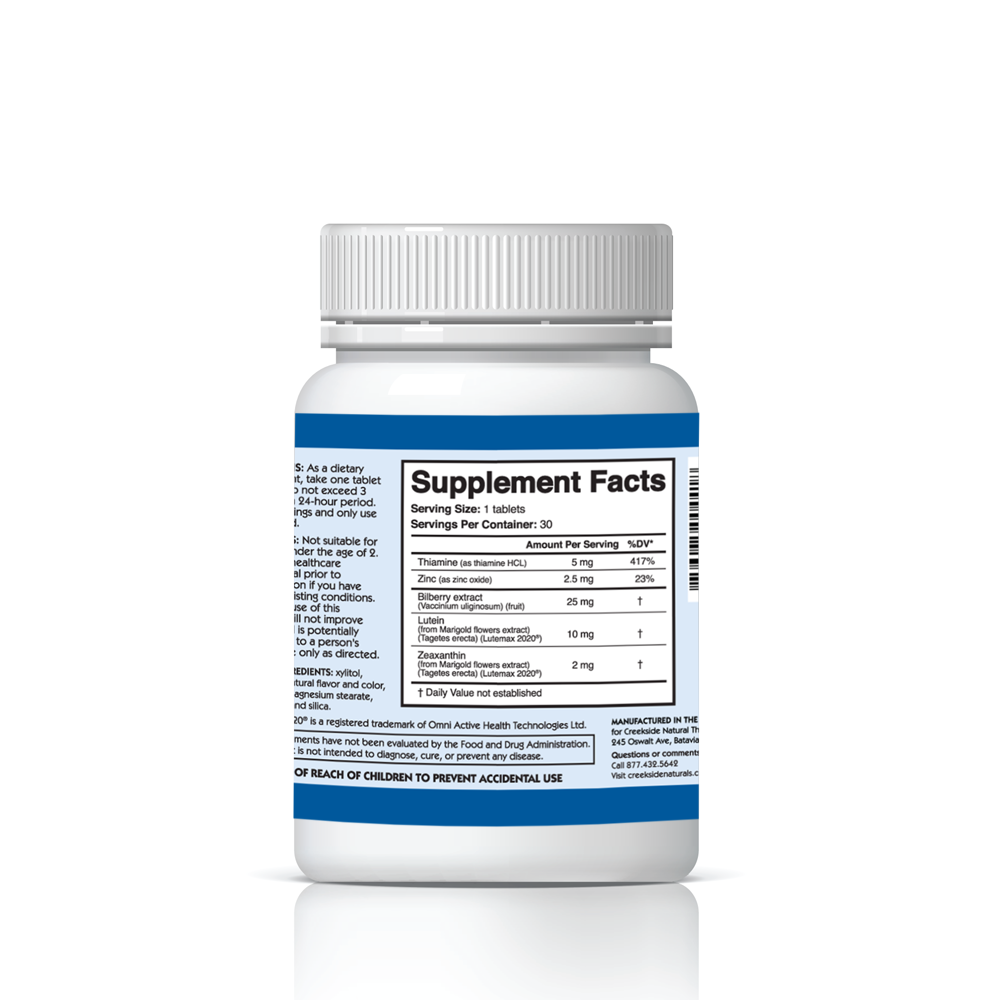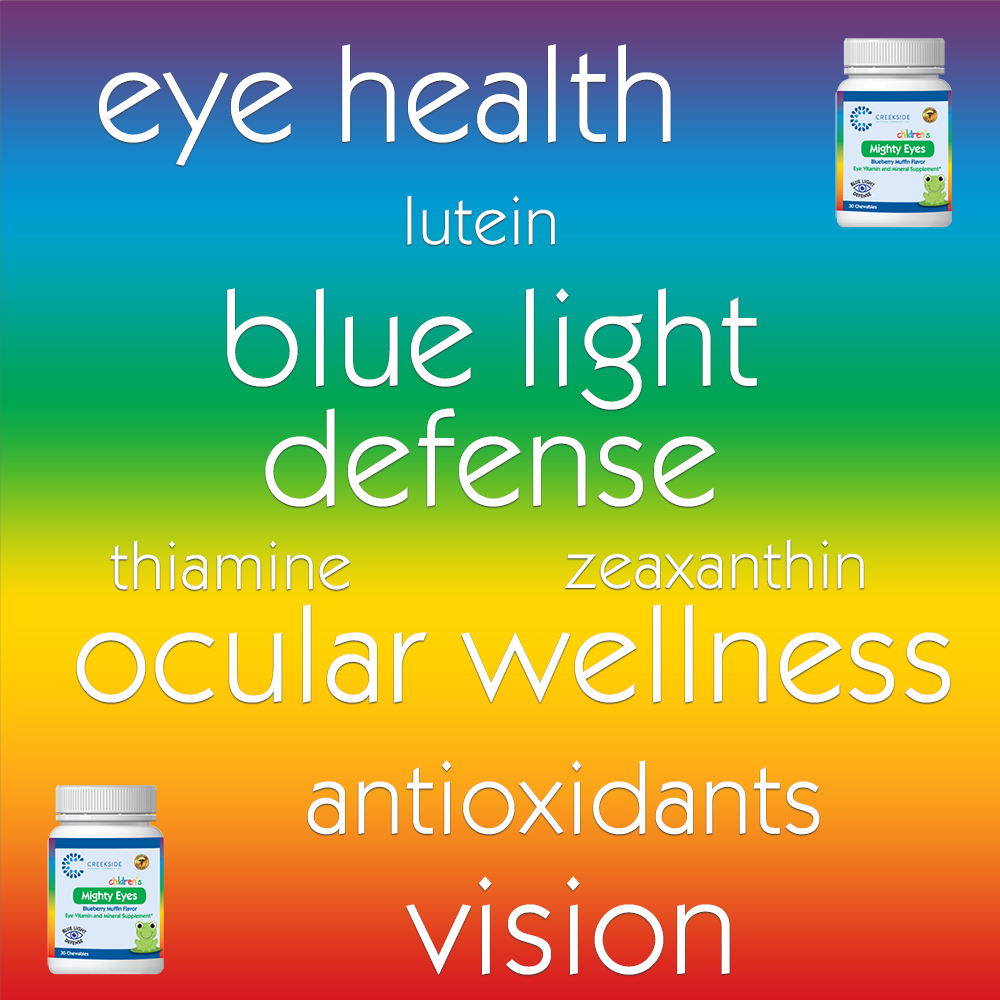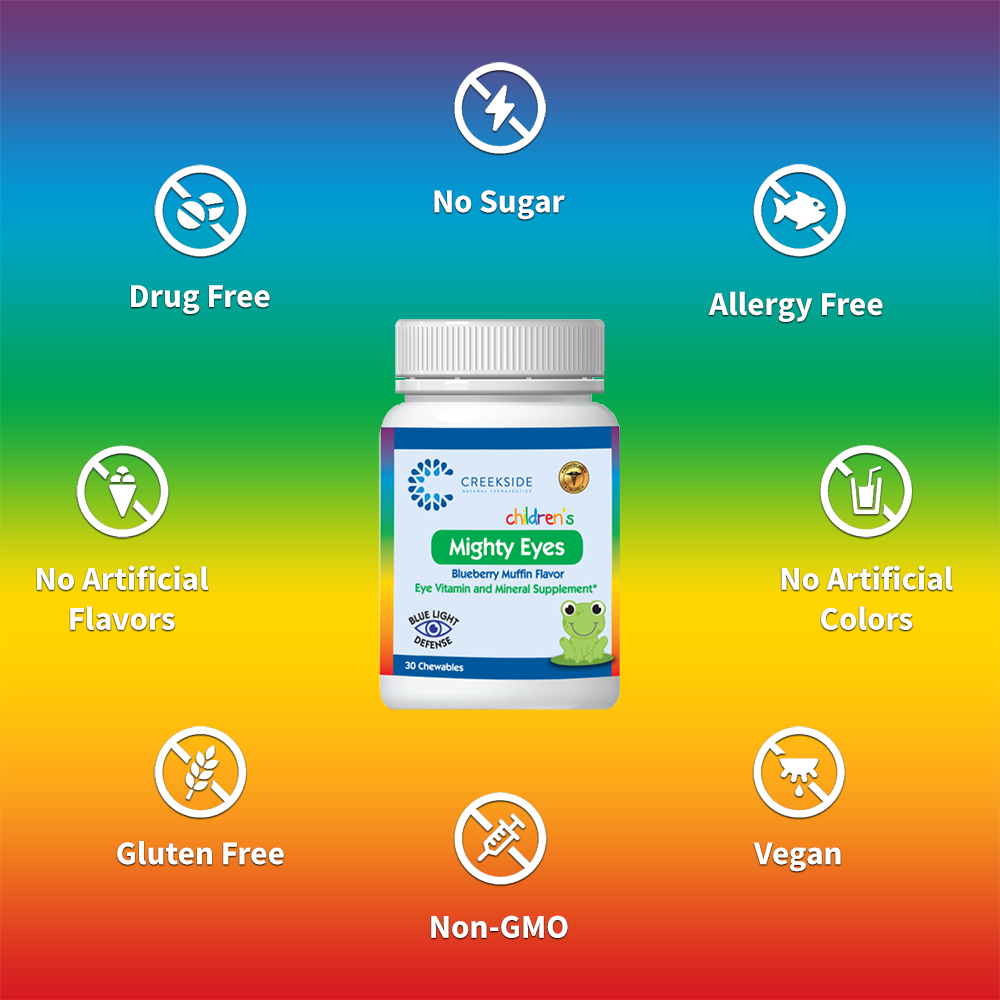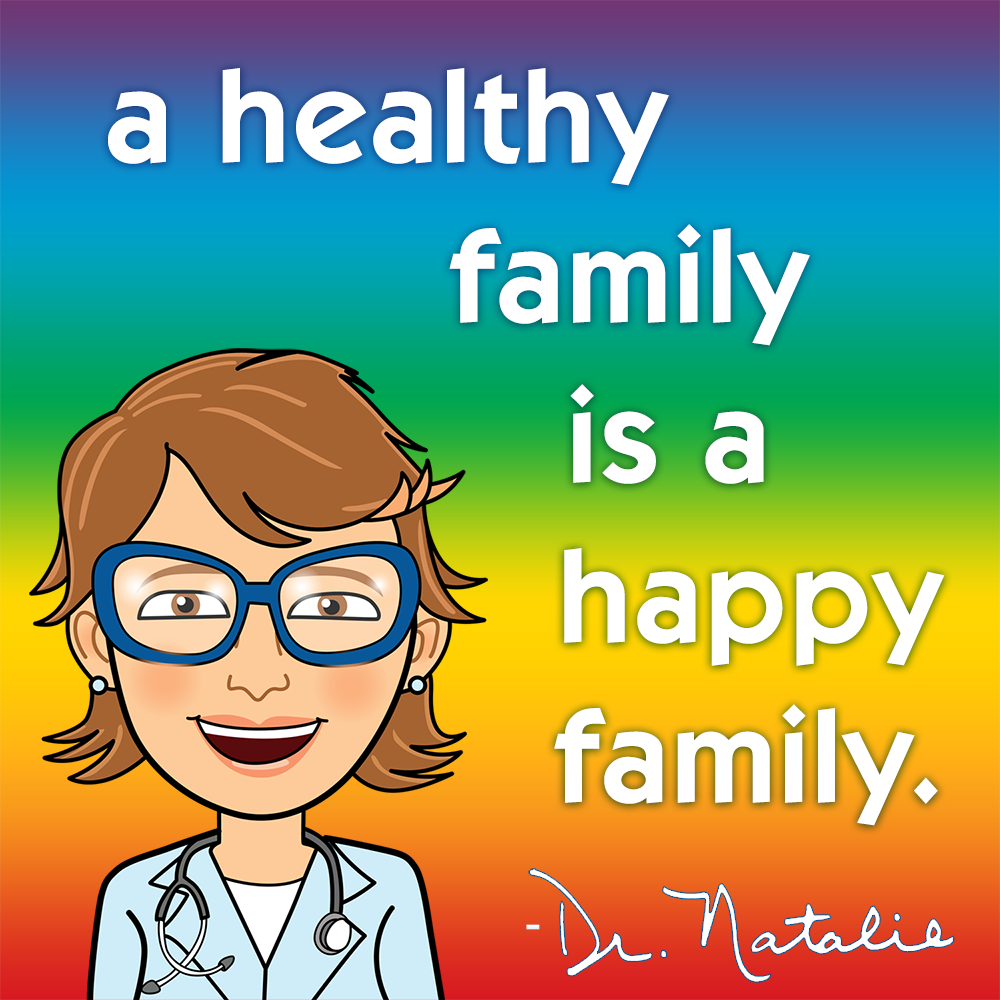 Phones, Tablets, Computers

Although the light emitted by personal electronic devices is not bright enough to damage the human retina, it is able to stimulate blue-light-sensitive ganglion cell photoreceptors that regulate circadian rhythms. As a result, cell phone, tablet, and personal computer use can delay sleep onset, degrade sleep quality, and impair alertness the following day.*

Research

Research shows that extended use of devices has also been shown to cause symptoms of dry eyes, blurred vision, and headaches, and that children may be at higher risk for blue light retinal damage than adults. The juvenile lens absorbs less short-wavelength light than the adult lens, allowing more blue light to reach a child's retina.**

Limit Devices

While limitation of personal electronic device use before bedtime is recommended to be the most effective method for reducing light-induced sleep disruption in children, doctors believe that vitamins and minerals such as lutein, thiamine, and zeaxanthin can positively promote eye health.***
Created by a Pediatrician

Formulated by a pediatrician who specializes in Integrative Medicine, our kid-friendly formula is made of non-habit forming, natural ingredients.

A Trusted Brand

Creekside Naturals tablets are zero sugar, drug free, gluten free, lactose free, gelatin free, vegan, and Non-GMO.

Natural Ingredients

Our eye vitamin and mineral supplement is made of natural ingredients designed to promote eye health in children ages 2 and up.
Clinically Driven, Naturally Made