Focused Mind Teen
Regular price
Sale price
$27.99 USD
Unit price
per
Sale
Sold out
Creekside Naturals Focused Mind Teen can help support focus, attention, and memory in older kids. Our teen-friendly formula was created by a pediatrician with drug-free and non-habit-forming ingredients that help promote a sense of calm and focus,* including organic Lion's Mane Mushroom extract. Recommended for children ten (10) years and up, Focused Mind Teen is a unique teen-friendly formula created to safely and effectively promote focus and mental clarity.

••• For best results, please allow 30 days of use •••
Share
Active Ingredients

Zinc, Organic Lion's Mane Mushroom Extract, Citicoline, Bacopa Extract, Phosphatidylserine, Rhodiola Extract
Additional Info

Flavor: N/A
Count: 60
Form: Capsule
Ages: 10 & up
Other Ingredients: cellulose, microcrystalline cellulose, vegetable magnesium stearate, silica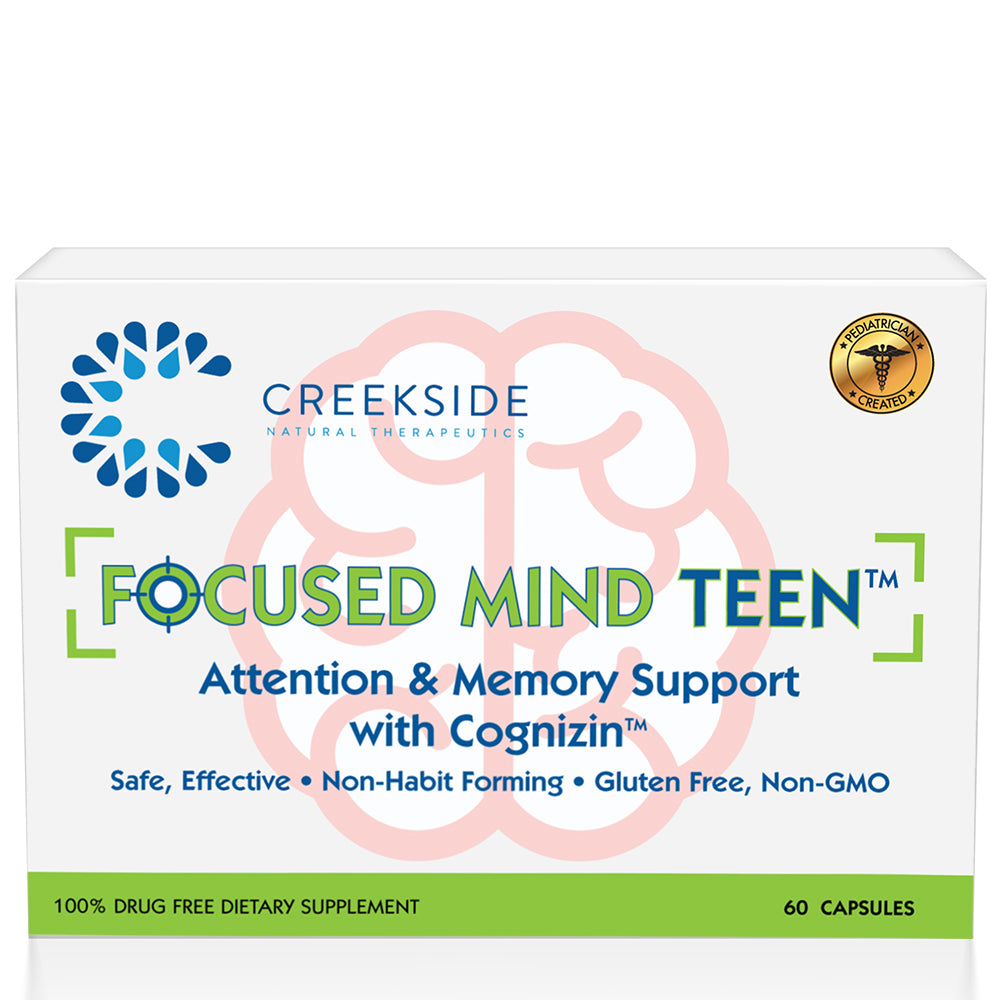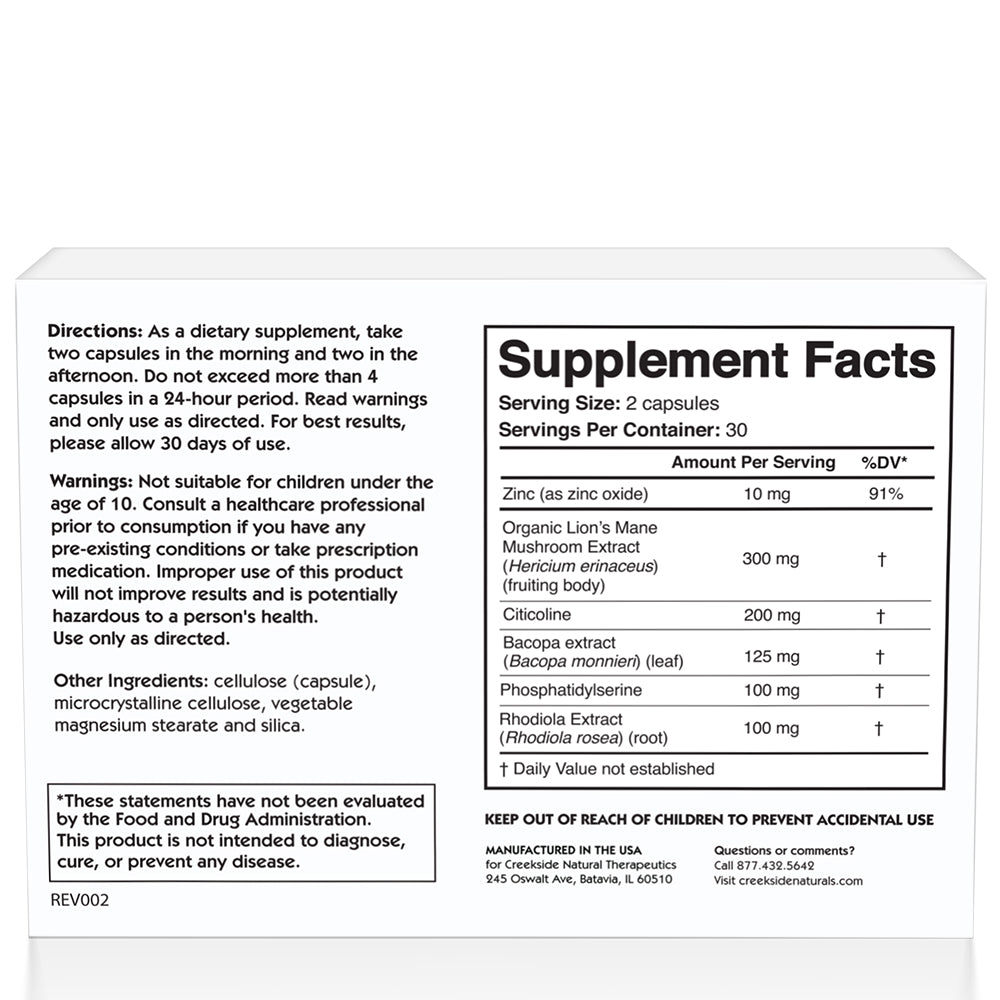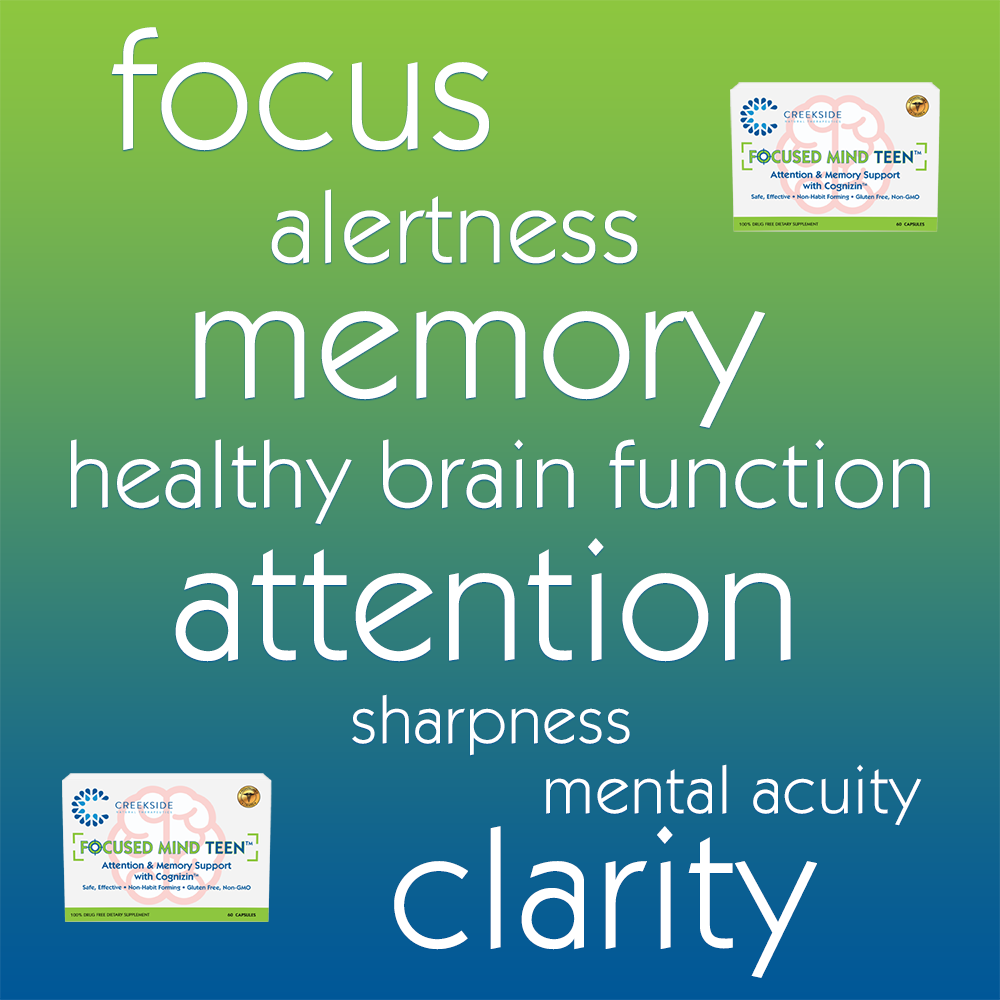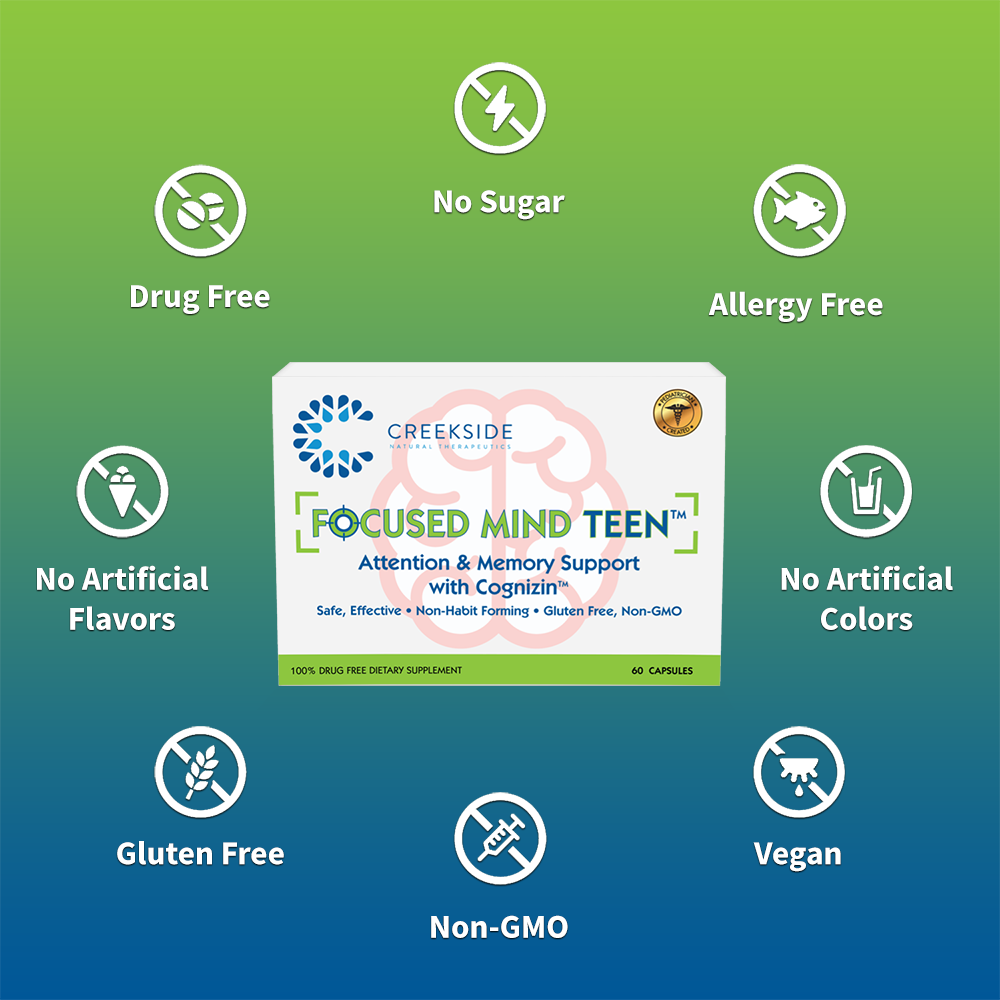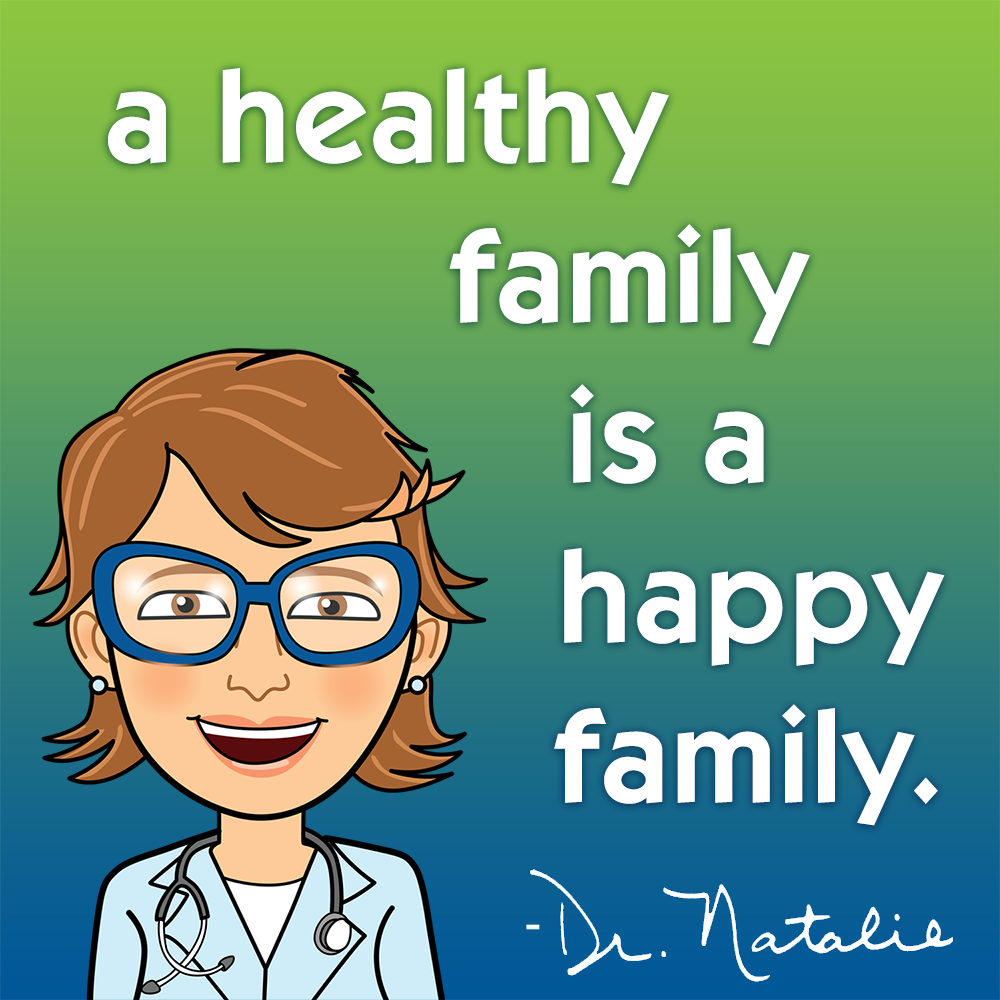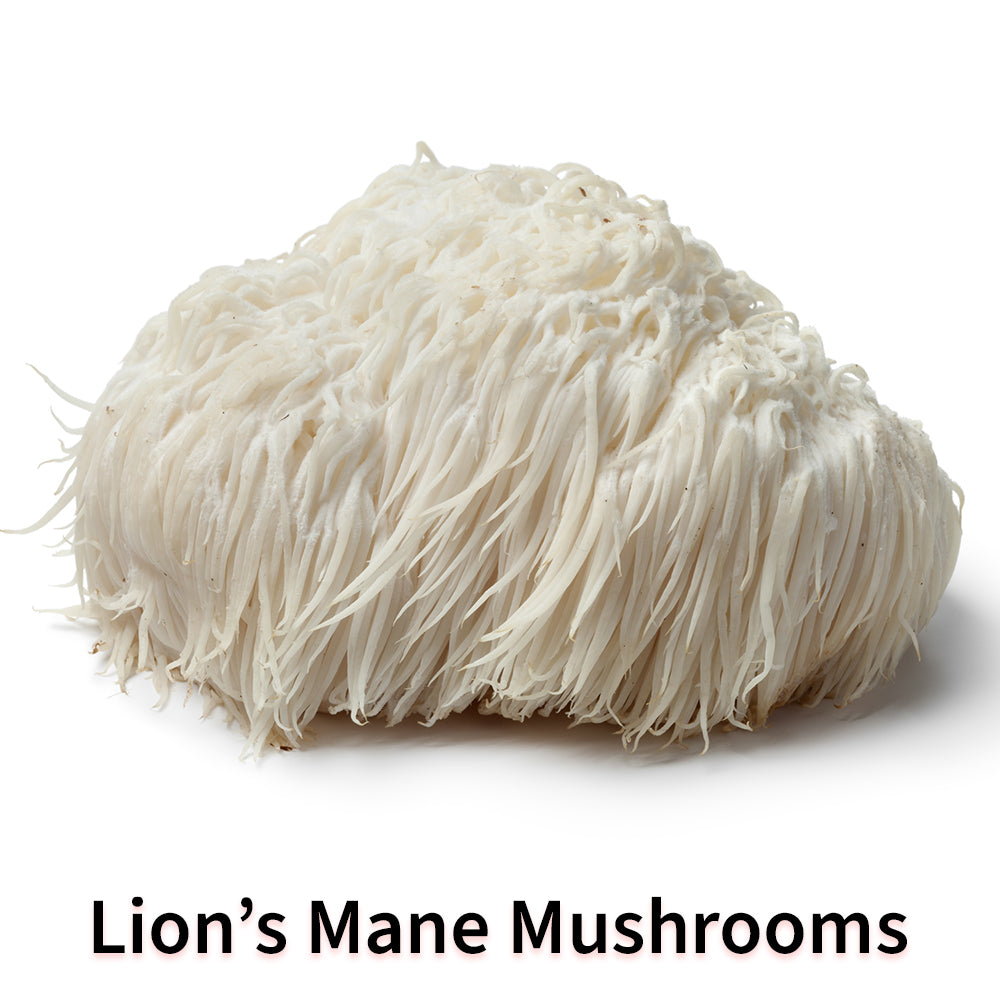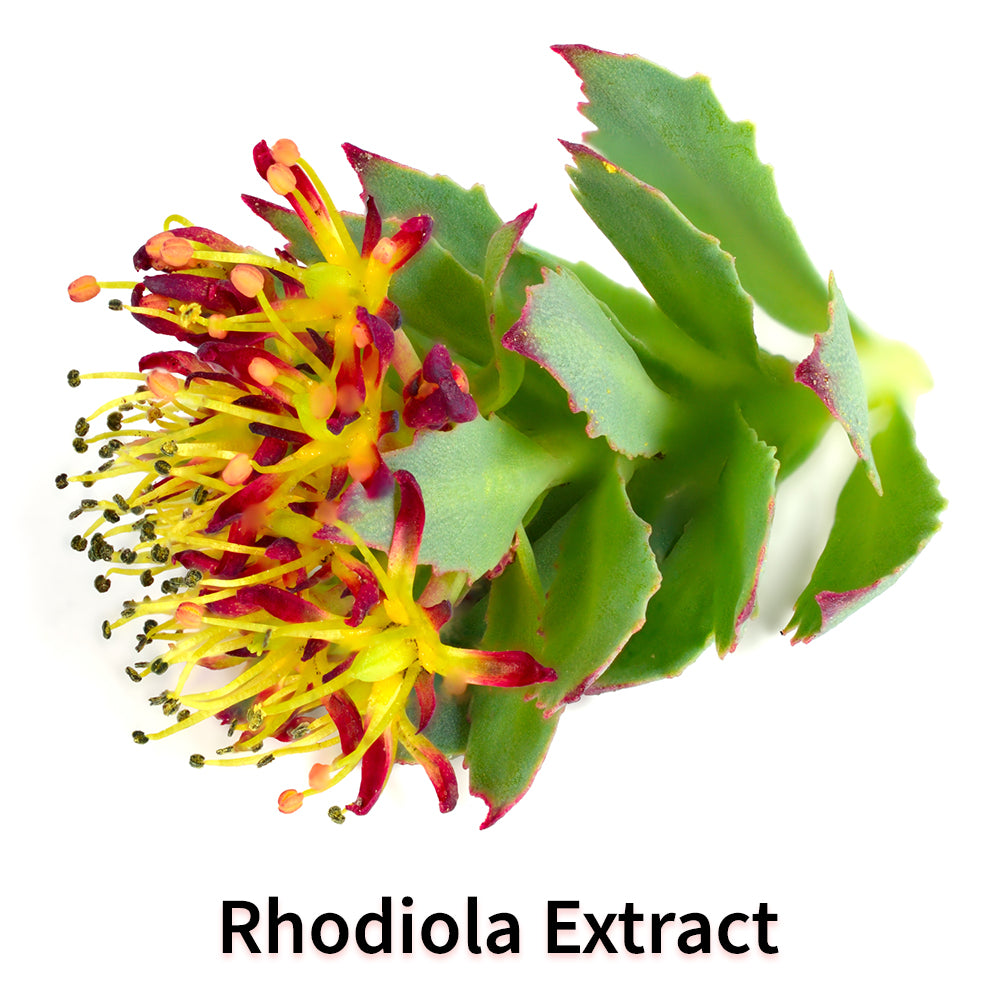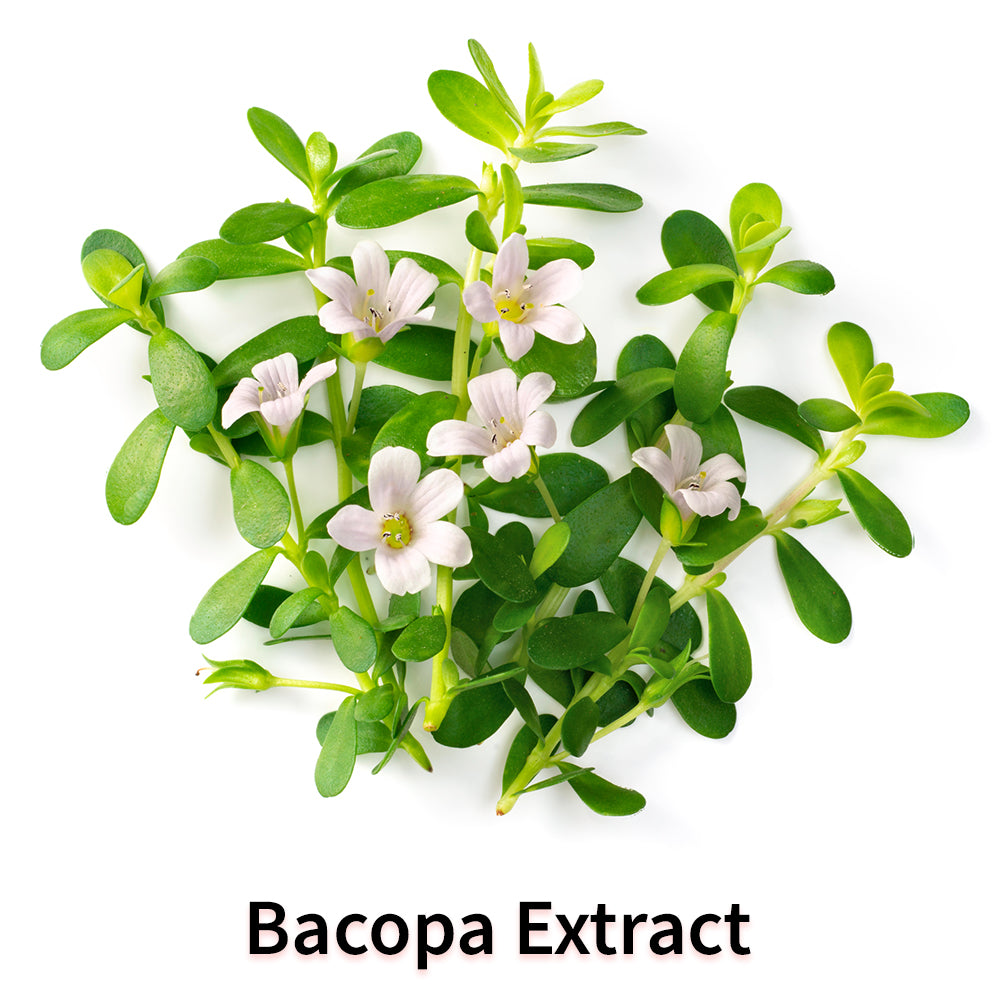 Lion's Mane Mushrooms

Sustainably cultivated, certified organic Lion's Mane Mushroom extract is safe and effective. We use the highest quality, freshest natural ingredients available.

Dr. Natalie's Unique Formula

Dr. Natalie has created another unique formula, blending high-quality ingredients from Focused Mind Jr. with Lion's Mane Mushroom extract to create a formula that's made for teens.

Supports Cognitive Function

Provides cerebral and nervous system support, and optimizes immune system health. Numerous studies have identified a Nerve Growth Factor in Lion's Mane.
Created by a Pediatrician

Formulated by a pediatrician who specializes in Integrative Medicine, our teen-friendly formula is made of non-habit forming, natural ingredients. Promote positive cognition function with a natural alternative.

A Trusted Brand

Creekside Naturals capsules are drug free, gluten free, lactose free, vegan, and Non-GMO.

Natural Ingredients

Our focus and memory supplement is made of natural ingredients designed to support brain function* and encourage peak performance in children ages 10 and up.
Clinically Driven, Naturally Made